Within the ever-changing world of fashion, it can be difficult to harmonise your clothing when out and about. Picking a suitable pair of shoes can be a nightmare in itself, especially if you don't know exactly how to match these essential items with your other pieces of clothing. So that you balance your attire, we've compiled some of the best techniques within this article. We hope that this gives you the edge you need to look your best regardless of where you're going.
Colour Considerations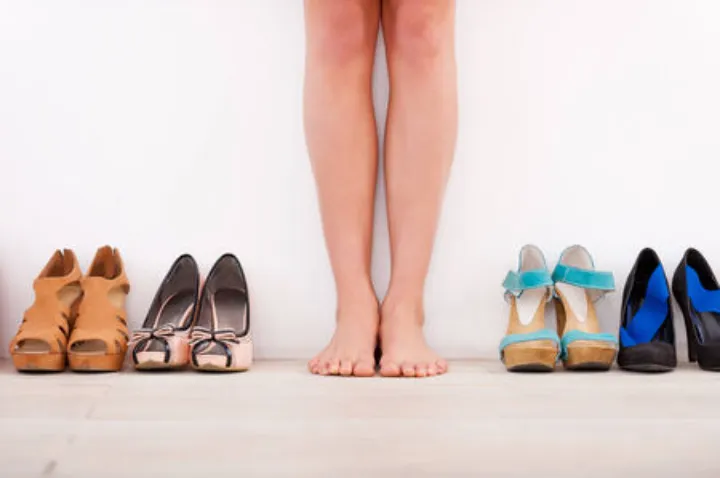 One of the most important qualities to think about is the colour of your shoes as this will have to match with the rest of your attire without blending in completely. When choosing which sandals or boots to wear, whether you're visiting the office or going out for dinner, the following tips should be quite helpful.
Wear bright heels or boots with a plain outfit.
Avoid matching all your clothing colours exactly
With multi-coloured attire, focus on a single tone
Use different shades when creating your attire
For professional locales, use standard colours
With these techniques, you should be able to form an outfit that works. This can be done by wearing red heels with a black evening dress or complementing your beige office suit with some white flat-soled shoes.
Footwear Types and Outfits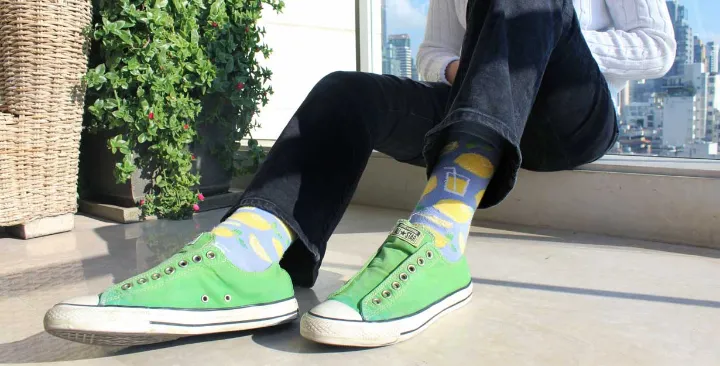 The style of shoe that you're wearing will also determine which outfit it is suitable for. After all, you can't wear knee-high boots at the office. Likewise, some beach sandals won't do when attending a formal event. To help you out, here are a few tips about style and outfits that you can use:
Heels can be worn in a variety of situations depending on the style. Stilettos work well with slim fit trousers and pencil skirts as this combination makes your legs look longer. Heels are versatile too, working well with formal dresses as well as more casual outfits.
Flat-soled shoes don't work with long skirts unless they are slightly raised. Preferably, you should only wear women flat shoes with short or knee-length skirts. They also fit very well with knee-length shorts and three quarter length pants.
Sandals are more flexible, working with just about any length of dress and trousers. High heel sandals fit best with evening wear, while flat-soled designs are best for casual occasions. You can also mix it up by wearing high heeled sandals with jeans for a touch of elegance.
Boots are only suitable for autumn and winter as they almost always invoke images of colder weather. With skirts and dresses, knee-high boots are the best choice as they can keep your legs warm and stylish. Shorter boots are best worn with a pair of trousers instead.
This should help you design an outfit to suit your choice of shoe style and balance your overall appearance. This applies whether you're planning your future travel attire or figuring out what to wear at the nightclub.
Fitting with the Season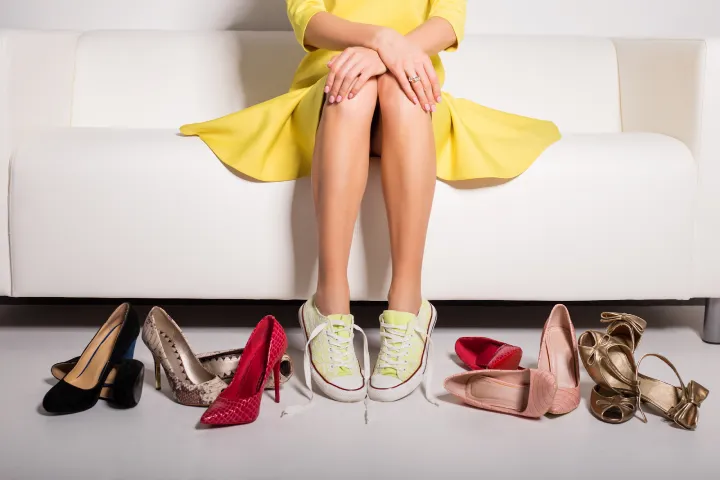 The time of year will also dictate which types of shoes will best suit the clothes you put on. In springtime, you have a choice of your summer or winter shoes as the temperature can flip back and forth between cold and hot. Once the weather warms up though, it is time to stick to your sandals and flat soled shoes. In the autumn, boots and running shoes are more suitable than sandals as they match the heavier fabrics found in your warmer clothing. Winter will bring with it the season for loafers, boots and flats to match with the thicker outfits you wear while maximising your comfort during this time.