Do you eat, sleep and breathe fashion? Are you always refreshing your style and find yourself drooling over the latest trends? Do you believe clothes aren't just about fabrics, but more about creative self-expression? If the answer is yes to any of these questions, you might want to consider starting a fashion blog.
Blogging about fashion isn't a new idea in the Internet Age. However, starting a blog might be a new set of unknowns if you've never done it yourself. The good news is, starting and maintaining a blog about fashion doesn't have to be intimidating. It doesn't even have to be expensive to start. In fact, the best tip to start a fashion blog is something you already got covered, and that's having a passion for fashion. Read on to learn more about the how-tos for creating a killer, fashion-forward blog.
Find Your Fashion Focus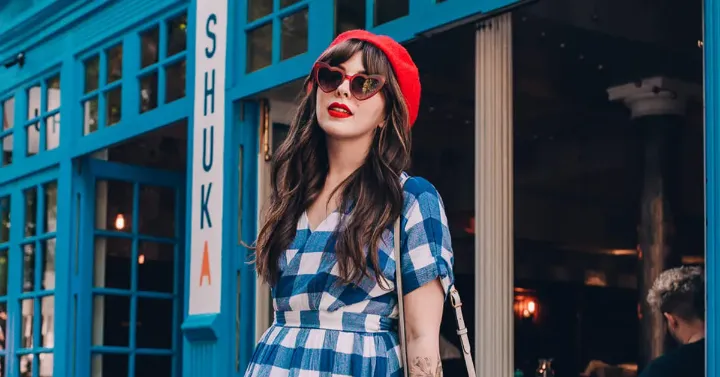 Since you'll be building an authority blog about fashion, it's a no-brainer that you'll be writing and sharing about looks, styles, and trends in the industry. However, fashion poses a virtually endless range of discussions, so it's a good idea to narrow your focus when planning your blog. In blog-building terminology, this focus is known as a niche.
The more honed your niche is, the better. Firstly, it helps keep you on track. With so many aspects to write about, it could get easy to become overwhelmed, leading to burnout before you even start your blog. Secondly, working within a tight niche allows inroads and better opportunities for your blog to get noticed.
To explain, there are over a billion websites on the internet. Two million of these sites are devoted to style and fashion. In this vast ocean of blogs, a narrow niche gives you a better advantage to set yourself (and your blog) apart from the crowd. It may be tempting to tackle every topic on couture, but you're better off with a focused genre.
Find Your Domain Name, Hosting Service and Platform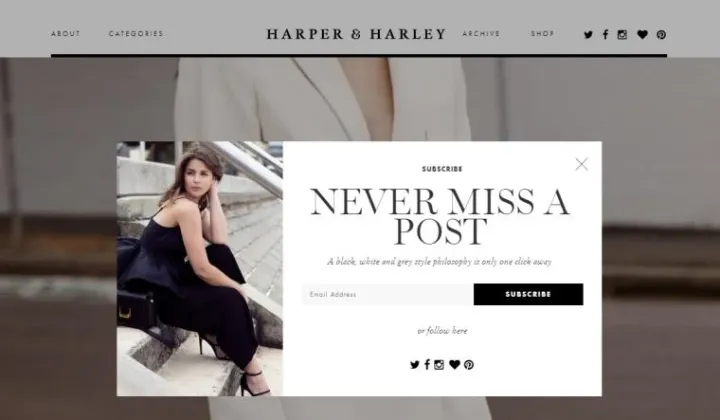 Choosing a niche may also help with the process of selecting a perfect domain name for your fashion blog. A domain name is your blog's internet address and should speak to your niche as well as your brand. For example, if you choose to blog about hot fitness fashion trends, your domain name should reflect that chosen niche.
Once you've decided on a domain name, it's time to shop around for a hosting service. A web hosting service is needed to make your blog visible on the internet. Many hosting services such as GoDaddy offer hosting and domain name service bundles, making it easier to do everything under one roof.
Keep in mind, your hosting service selection may influence the platform for your blog. Also known as a content management system (CMS), a platform is where you do all the admin work such as type your blog posts, upload images, view stats, and design your website. The most common CMS used by most people new to blogging is WordPress. It's easy to use, very flexible, and many popular hosting services accommodate it, ensuring your blog operates seamlessly and is accessible to your visitors.
Build Your Audience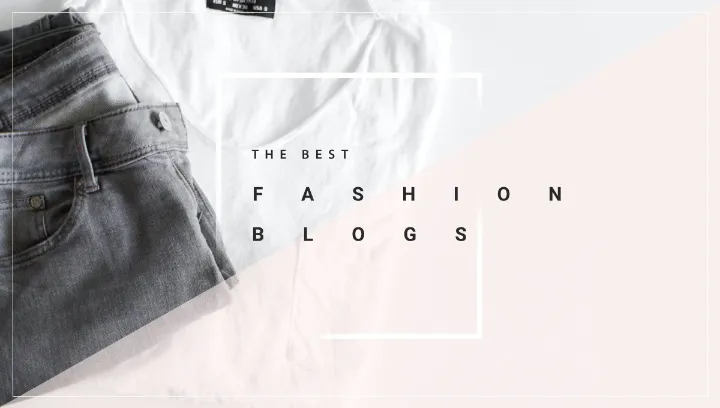 Now that you've got the basics covered, you're ready to start writing your first fashion blog post and many more subsequent articles. Remember that earlier comment about the "vast ocean of blogs" on the internet? Your prime objective as a fashion blogger is to navigate through that ocean and gain reader attention. Your chosen niche, domain name, and focus will help your blog rise to the surface. But it's your posts that will separate your blog from the rest and get you noticed in the sea of other websites.
Everything you add on your blog that entices an audience is known as content. And in the blogosphere, content is king. Developing and sharing content isn't as simple as writing a few lines and clicking the 'publish' button on your fashion blog. There are complex steps to publishing content that gets attention, but it doesn't have to be complicated. That's where the art of search engine optimization (SEO) comes in. It's multi-faceted and requires keen attention, but it's the number one tool to getting visibility and traffic online.
The practice of search engine optimization is about creating content in such a way that search engines such as Google find and rank your articles on their results page. For example, SEO for accountants focuses on content that caters to searches, such as tax laws or personal finances. For your blog, you'll be optimizing your content for people searching about the fashion niche you've chosen.
Think of it like this; people on Google are searching for something and asking questions. Therefore, your blog content should answer those questions and serve their query. The trick to SEO is tailoring your content so that it responds to search inquiries. Ideally, your website should be on the first page of results when an internet user types a phrase in their search engine. Making that happen revolves around using highly searched keywords in your content.
You can find relevant, niche-centric keywords by using a keyword research tool online. Or you can research popular fashion blogs and see which keywords they are using that gain attention on search engines. Once you establish a keyword, then you can begin to craft your blog post around that phrase.
For instance, if you discover "trending handbags" is a popular search phrase, you can focus on that keyword in your article. Include this phrase in the title of your post, as well as subtitles, and sprinkle it throughout your article. Also, use the keyword in descriptions for your images or videos. This is a simplified version of using keywords for SEO, but the more you learn about this process, the better you can build your audience.
There is indeed a significant amount of learning involved with creating a fashion blog if you're new to the blogging scene. But it's worth it. If you adore fashion and have a sincere desire to share the joys of couture with others, then a fashion blog is definitely something you should explore. Be patient and give yourself time. It's highly unlikely your favorite fashion blog was an overnight success, and yours probably won't be either. Nevertheless, with time and devotion, you could be the next best fashion hot spot in the blogosphere.